Extra-curricular activities (during Covid)
Here we have brought together fun and interesting activities that students can do at home.
half term activities

Here are some fresh ideas for half-term if you're bored (and who isn't?!) with the same old shows, walks, meals and activities.
Check out the topics below, too. We've given them a spring clean and there are some new suggestions in there.
learn a dance routine - everyone's talking about jamie!
Local businesswoman, Katy Robinson, has kindly given us free access to videos of her dance lessons. Katy runs 'On Broadway', a dance-inspired fitness class, where every month they learn a dance routine to go with a song from a musical. It's great fun and a really easy way to stay active and fit!
This month she is teaching a routine to go with one of the songs from locally-made musical, 'Everyone's talking about Jamie'.
You can view her tutorial videos below. There are five lessons, so you can learn the whole routine in stages. After each tutorial video there is then a video of her demonstrating all of the routine you've learnt in that lesson.
If you enjoy this, you can also take advantage of a free taster class by clicking here. (Please note that her lessons are for women only).
Want to see the full routine first?
In the video below, Katy takes you through the whole routine, so you can see what you'll be able to do after all of the lessons...
tutorial 1
demo 1
tutorial 2
demo 2
tutorial 3
demo 3
tutorial 4
demo 4
tutorial 5
demo 5
Cooking & baking

Whether you're confident in the kitchen or don't know where to start, here are some good websites with lots of recipes, How Tos and tasty food that won't break the bank. Bon appetit!
Bosh! is Sheffield lads Henry and Ian who are into plant-based food and "living on the veg"!
Martha Collison Mouth-watering recipes from The Great British Bake Off's youngest contestant
Nadiya Hussain Recipes from 2015s Great British Bake Off winner - not just cakes, either!
Jack Monroe Inventive recipes using ordinary ingredients, showing that you can eat well on a budget
Sam Stern has been cooking since he was little and got published when he was 14!
theatre

BBC Culture in Quarantine - this looks amazing. Many arts performances including Wise Children, Northern Ballet and Music from the Royal Opera House.
Royal Shakespeare Company - watch recent performances of Macbeth, Hamlet, Romeo & Juliet, Much Ado About Nothing, Othello and The Merchant of Venice.
Gecko - adding more productions to YouTube and are setting up a project called Gecko Engage.
Headlong Theatre - digital theatre isolation project.
Papatango theatre company - budding drama writers can try their hands at the Submit a Monologue
Hive North Theatre Company - Be more Martyn. Free to watch.
Kneehigh - theatre company in Cornwall. Website, social media and YouTube. Running a project 'Windows to the World' with daily creative challenges.
explore museums around the world
Explore these amazing museums online:
The British Museum: includes virtual tours, podcasts and online resources.
The Courtauld Institute Take a virtual tour around the world's leading centre for the study of the history and conservation of art and architecture.
The Museum of Broken Relationships, Zagreb and Los Angeles: this interestingly named museum takes a nostalgic look at old flames – and it's really quite beautiful. Each item on display represents the donor's ex, and the stories behind them range from uplifting to heartbreaking. Who knew an old toaster could be so poignant?
The Natural History Museum: includes behind the scenes insights, an online tour with Sir David Attenborough and the chance to hang out with scientists online.
NASA has lots of interactive activities for you to enjoy at home in their STEM @ Home area and Kids' Club.
music

Derbyshire Music Hub has weekly activities, ideas and resources to keep you motivated and inspired under lockdown.
reading for pleasure
9th June is Empathy Day which focuses on how we can use books to step into someone else's shoes. You can find lots of activities and things to do here and there is a booklist, too.
Here are some useful websites to make sure you have plenty to read and to remind you how many great books there are out there just waiting for you:
tv and film club
Tv and films on bbc iplayer
Please note that links are provided where possible. If there is no link you still may be able to purchase via different streaming services or on DVD.
Upstart Crow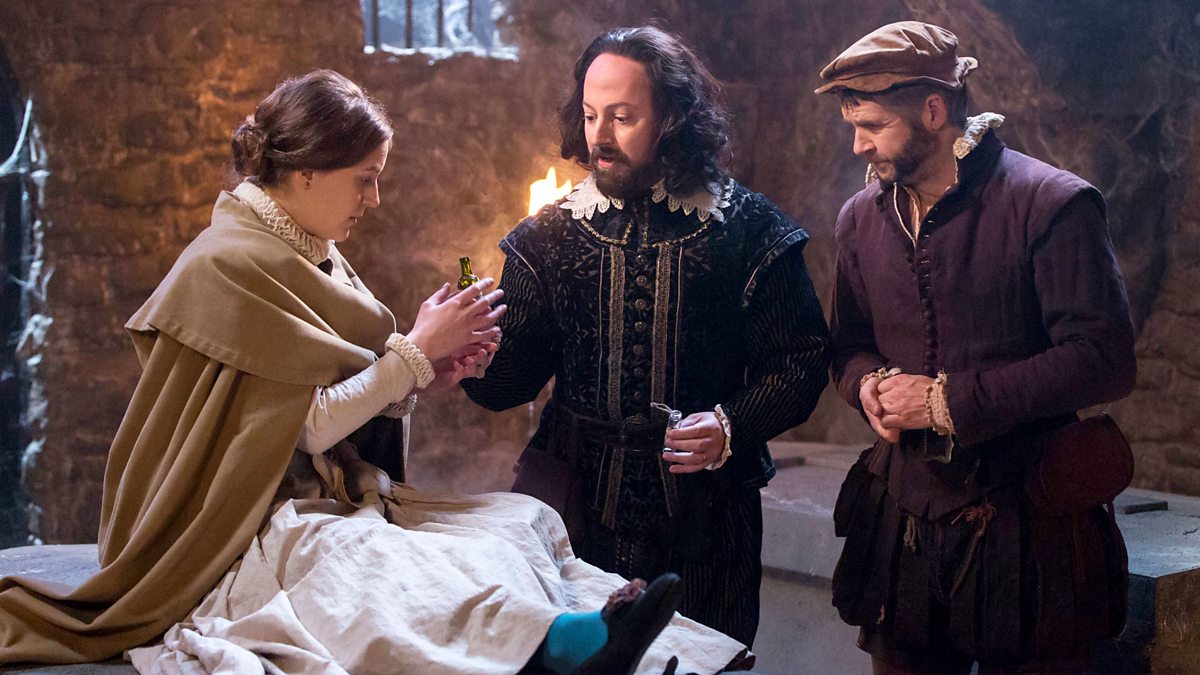 It's very silly. It's got some brilliant catchphrases ("puffling pants"). And you will actually learn things that will get you marks in GCSE English Literature. Don't let that put you off.

Outnumbered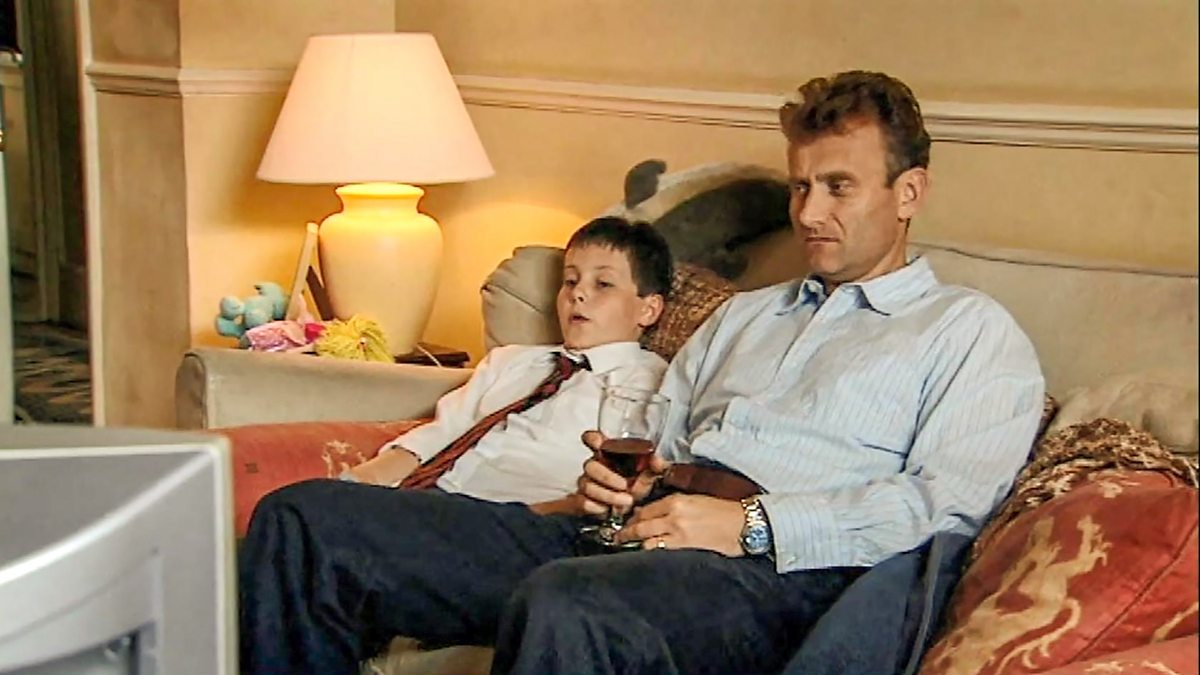 The parents are outnumbered and outsmarted by their children in this remarkably realistic and consistently funny series. Surely one day they will make a 'lockdown' episode?!
BBC Dickens (all PG):
A Christmas Carol (Christmas 2019)
Our Mutual Friend (1998)
Martin Chuzzlewhit (1984)
Bleak House (2005)
Little Dorrit (2008)
Oliver Twist (1948)
BBC Jane Austen (all PG):
Persuasion
Emma
Pride and Prejudice
Northanger Abbey
Sense and Sensibility
FILM: RESOURCES
Common Sense Media a leading source of entertainment and technology recommendations for families
Into Film offers lots of resources for young film buffs; from film guides, to tips on directing, how to story board, quizzes and much more.
British Film Institute Lots of information on all things film and cinema, including loads of film lists and learning opportunities and activities for under-18s.
Film: SHAKESPEARE
A Midsummer Night's Dream: Bottom and Puck etc. in this really flash and funny adaptation, adapted for television by Russell T Davies (who created the modern day Doctor Who series).
Film: CLASSICS
Pride and Prejudice (PG)
Parades End (15)
Swallows and Amazons (PG)
The Age of Innocence (U)
A Room with a View (U)
The Remains of the Day (U)
One Flew Over the Cuckoo's Nest (15)
The Secret Garden (due in cinemas April 2020) (U)
Great Expectations
film: Greek / Roman Mythology
Ben Hur (PG)
Spartacus (PG)
Jason and the Argonauts (PG)
The Clash of the Titans (12)
Percy Jackson and the Olympians (PG)
Percy Jackson Sea of Monsters (PG)
Troy (15)
The Story Teller - Greek Myths (Amazon) (U)
Beowulf (PG - 13)
film: Dystopian
Hunger Games / Catching Fire / Mockingjay (12-15)
Maze Runner / Scorch Trials / Death Cure 12- (15)
Divergent / Allegiant / Insurgent (12-15)
Mortal Engines (12A)
Fahrenheit 451 (15)
1984 (PG)
film: Fantasy
Harry Potter (PG to 12A)
The Hobbit (12)
Lord of the Rings Series (12)
The Chronicles of Narnia (PG)
Skellig (PG)
film: War
The 12th Man (15)
Diary of Anne Frank (12)
The Book Thief (PG-13
The Great Escape (PG)
Empire of the Sun (PG)
Schindler's List (15)
Dunkirk (12)
Saving Private Ryan (15)
Hope and Glory (15)
Gallipoli (PG)
Letters from Iwo Jima (15)
Atonement (15)
film: 18th and 19th Century
Sherlock Holmes (PG-13)
Alias Grace (15)
North and South (12)
The Mill (12) (Amazon)
Anne with an E (12) (Based on Anne of Green Gables)
Titanic (12)
film: American / American History
Gatsby (12)
12 Years a Slave (15)
The Color Purple (15)
BlacKkKlansman (15)
The Last of the Mohicans (12)
Little Women (U)
The Grapes of Wrath (12)
The Outsiders (12)
Stand By Me (15)
film: Gothic
The Woman in Black (15)
Jane Eyre (PG to 15 depending on adaptation)
Sleepy Hollow (12)
Picnic at Hanging Rock (PG)
film: Others
The Life of Pi (PG)
A Monster Calls (12A)
A Series of Unfortunate Events (PG) (Netflix series or film)
The Hate U Give (12)
If you have suggestions for the TV and Film Club please send them to us at school here.
want to be a writer?
With all this time at home, why not get writing? There are loads of useful resources online, including inspiration from other writers. Don't just dream about it - get writing!
The 500 words blog: this contains lots of interviews with writers, as well as advice for young people about writing.
Pobble 365: every day they post new material to inspire you to write!
BBC Writer's Room: if you ever want to write for TV, this is the place to start! As well as advice and examples of scripts, there are lots of interviews - including the latest one with former Doctor Who showrunner, Russell T Davies.
If you've written something you're proud of or want a focus for your writing, why not enter one (or more!) of these competitions?
ted talks
TED is a nonprofit organisation dedicated to sharing important ideas on a variety of topics. TED brings together the world's most innovative people to deliver short, powerful talks on issues that matter.
There are talks on every issue you can think of. Just go to the TED Talks website here and search.
art & photography
| Art Challenge idea | Details |
| --- | --- |
| DRAWING AND PAINTING: | |
| Loo roll challenge. | #pinkfootloorollchallenge drawing onto a loo roll! Using anything from pen, pencil or biro draw anything! |
| Draw what you see outside a window in your house. | #stayinside Draw what you see, incuding the frame! |
| Draw an eye. | Use any material you like. |
| Draw you as a super hero. | Draw yourself as a super hero, or your alter ego! |
| Chalk star. | Use tape to draw out a star (or any other shape) then use chalk to colour in the spaces. Remove the tape! |
| Drawing different textured surfaces. | Rust, Glass, Bark, Fabric, Brick, Stone, Fruit skin |
| Rust, Glass, Bark, Fabric, Brick, Stone, Fruit skin. | Shape and take a photo! |
| Potato block printing. | Students can make a repeat pattern on fabric or large sheet of paper (see Molly Mahon on IG) can be used to wrap a gift to an key worker. |
| Create a drawing of your pet using a variety of mark making. | Use pen, pencil, biro or even charcoal from your fire. |
| Make a Giacometti style figure using sticks or wire. | Research the artist and then see if you can create your own. |
| Find three objects which are important to you currently and arrange them into a still life composition. | Draw them! |
| Take an everyday object and make a piece of art… | Think about using spoons, fruit, pencils, keys, glasses, kitchen utensils. |
| | |
| PHOTOGRAPHY: | |
| Photograph 3 manmade and 3 natural surfaces close-up. | Try using a "Macro" setting on your phone or camera. |
| Fill a vessel with water, create movement and photograph it. | You could add oil and food dye too. |
| Find three objects which are important to you currently and arrange them into a still life composition. | Photograph them! |
| Dress up as an famous artist's portrait and get a family member to photograph you. | Reseach famous artist paintings and try and recreate them using what you have at home. |
| Create a word by photographing things that look like letters | Make links to the lock down....stay at home, family, isolation... |
| Photography something small looking big! | Use your camera to make something small look big, a toy figure, peice of jewellery, etc |
| Crazy eyes. | Stick eyes (these can be made using pen and paper or balls) and stick them on as many objects as you can find and photograph them! |
| Landart. | Create artwork outside using things you can find in your garden (Andy Goldsworthy). |
| Create colour wheels | Create colour wheels |